Tavolino a incastro
Nesting Table
"IL SENSO DELLA RICERCA STA NEL CAMMINO FATTO E NON NELLA META; IL FINE DEL VIAGGIARE È IL VIAGGIARE STESSO E NON L'ARRIVARE".
(T. TERZANI)
Siamo noi che dal nulla creiamo ciò che ci viene dall'anima. Concepire un'idea, elaborarla, vederla crescere e concretizzarsi. Sperimentare materiali, mescolare colori in percorsi ogni volta nuovi e inesplorati.
"L'ARTE RENDE TANGIBILE LA MATERIA DI CUI SONO FATTI I SOGNI".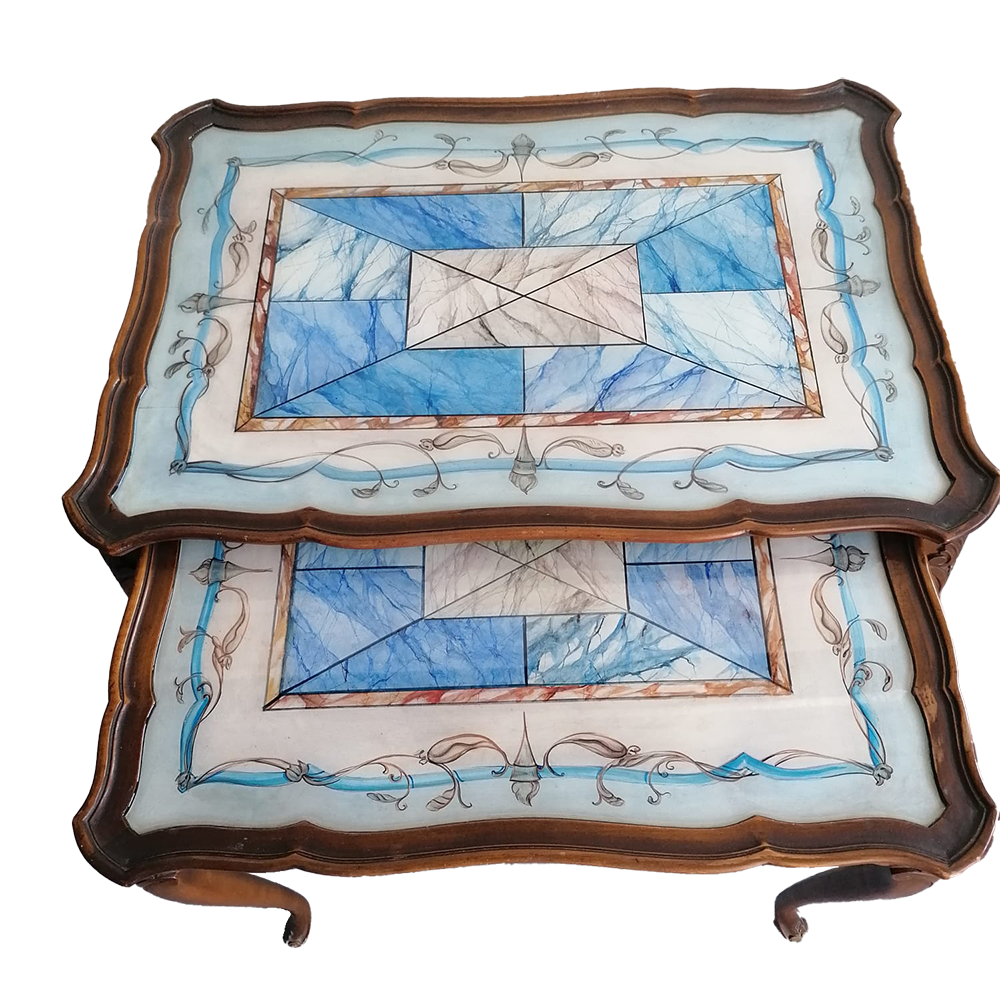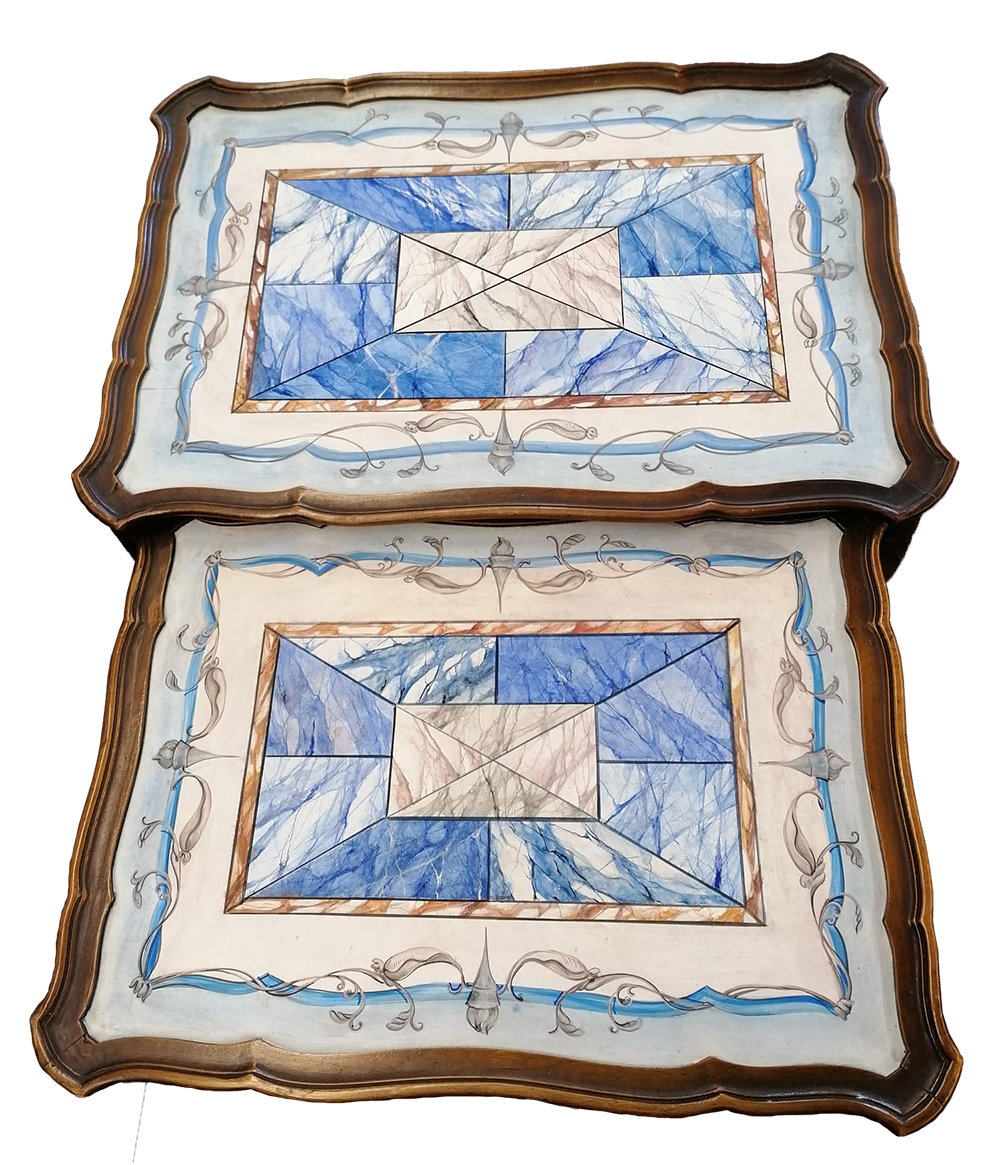 Descrizione
Tavolo ad incastro 2 pezzi in legno massello. Decorato a mano con acrilici.
Realizzato con motivi di finti marmi ad intarsio. Finitura in resina.
Misure:
Tavolo grande cm 64x45
Tavolo piccolo cm 55x41
Description
2-piece interlocking table in solid wood. Hand decorated with acrylics.
Made with inlaid imitation marble motifs. Resin finish.
Measures:
Large table cm 64x45
Small table 55x41 cm
"THE SENSE OF THE SEARCH IS IN THE WAY DONE AND NOT IN THE GOAL; THE END OF TRAVELING IS TRAVELING ITSELF AND NOT ARRIVING".
(T. TERZANI)
It is we who from nothing create what comes to us from the soul. Conceive an idea, elaborate it, see it grow and materialize. Experimenting with materials, mixing colors in new and unexplored paths each time.
"ART MAKES THE MATTER OF WHICH DREAMS ARE MADE TANGIBLE".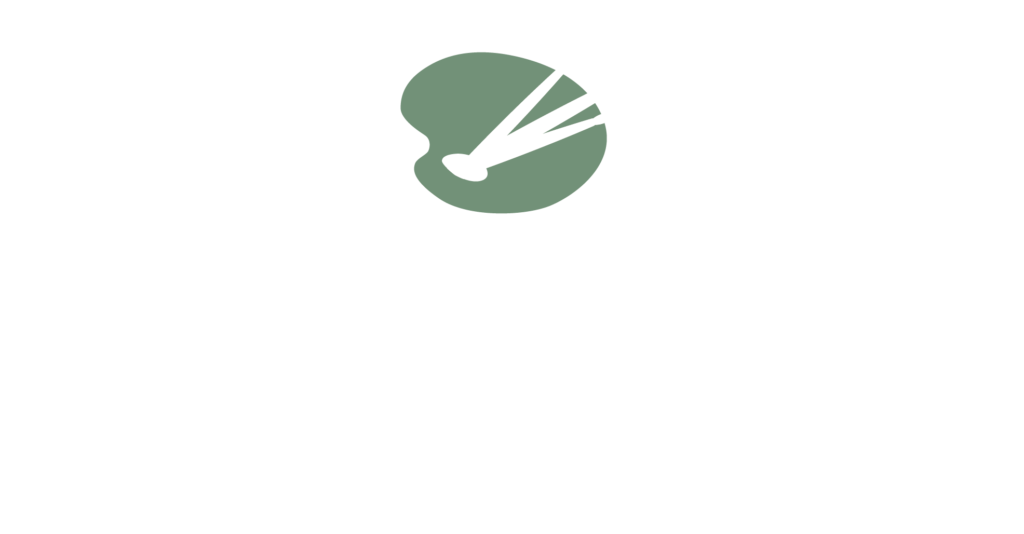 Ti piace questa mia creazione?
Vuoi un preventivo o hai un'idea che possiamo sviluppare insieme?
Contattami e ti risponderò prima possibile.
Do you like my project?
You need a quote or you have an idea that we can develop together?
Contact me and I'll get back to you as soon as possible.